We had a guy walk into our booth at a show, hold up his arm, and say, "Can you put my tattoo on a rock?"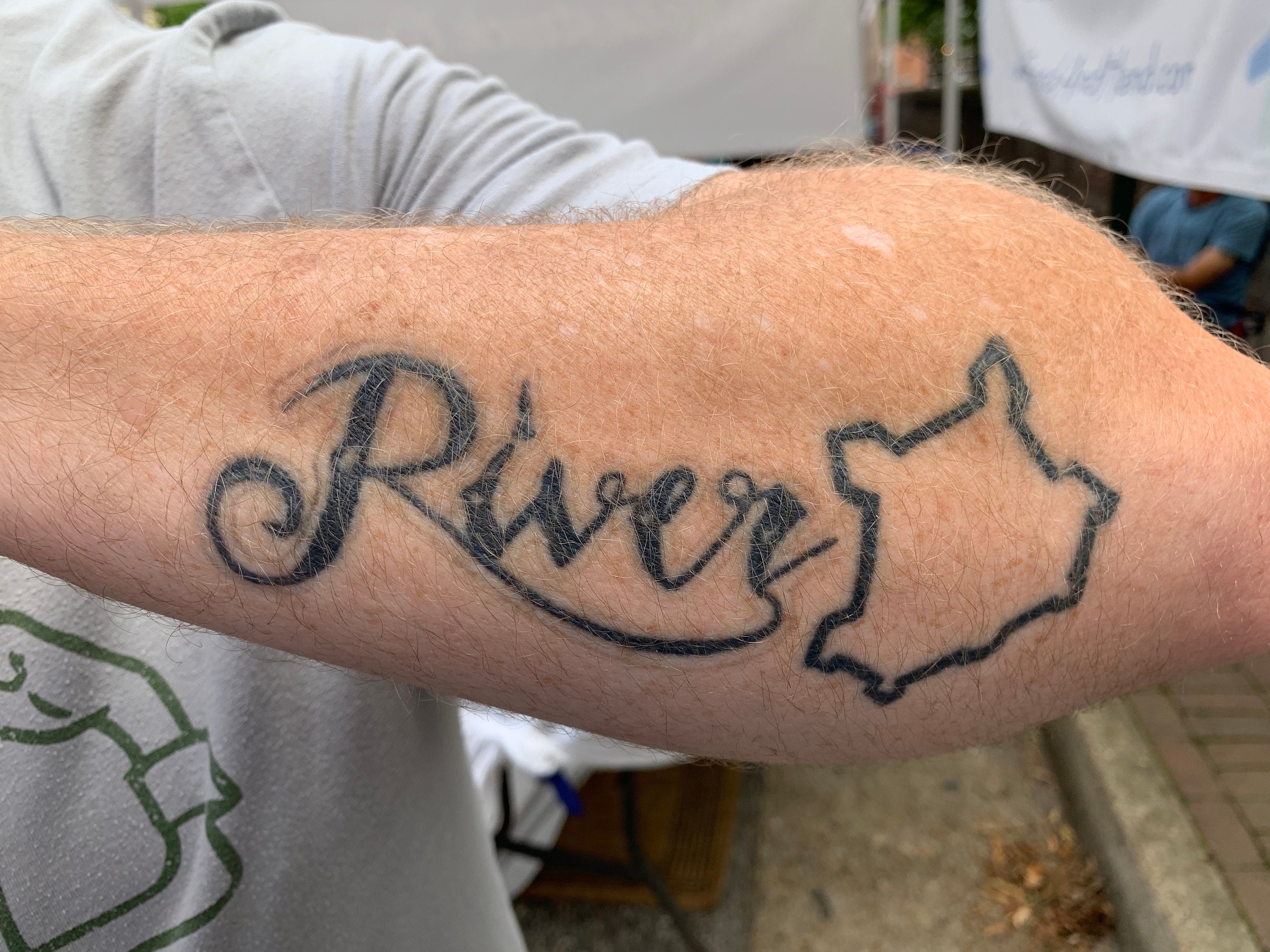 We took a picture, not making any promises, we said we would do our very best.  
River Monroe was his son, named after Fort Monroe, where he and his wife had met.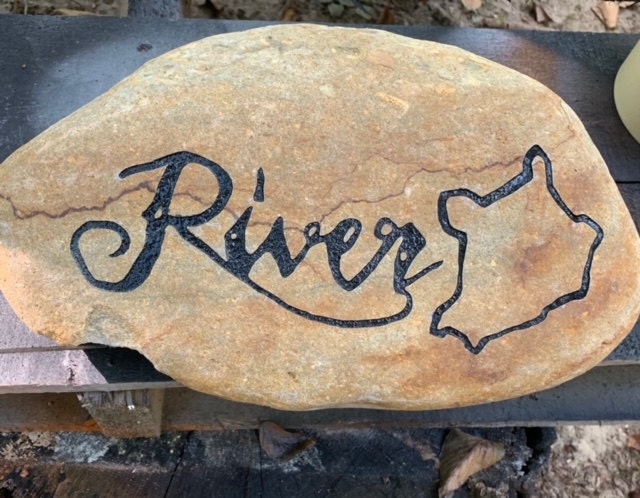 This is the stone that we made, for he and his wife to put below the memorial tree for their son.  The natural brown grain that runs through it like a lightning bolt is just so beautiful.